Property Checks - All Cape Security Patrol
Category:
Services
Location/Area:
All of Cape Cod
Cape Cod Property Checks
External house/property checks for assessments of potential problems, reported issues, storm damage, or for verification of completion/progress for services contracted with third-parties. For the second home owner's peace of mind. Anywhere on Cape Cod, reported within 24 hours. Includes digital images/video of the property. No contract required.
CCS will conduct a detailed external check of any Cape Cod property and report back to you via phone, email/web within 24 hours of ordering a property check.
Reports include digital images of the exterior of the property (all angles) and detailed images/video of any potential issues or problems that we may find.
We will check the entire property (doors, windows, outbuildings, yard, etc...) and will report anything unusual in the Property Check report.
If we discover something that needs to be addressed immediately, we will call you while we are at the scene to discuss an appropriate plan of action.
Property Check Service Info Click Here
Reasons for ordering a property check:
Storm readiness assessment before a major weather event
Assessment of storm damage after a major weather event
To check out any possible issues/problems at the property site
Independent verification of completion/progress of services contracted with third-party contractors before they are paid
Up to date images and property condition report for a real estate purchase or sale
Anything else that requires an exterior check or up to date digital images of the property
You live too far away to make such a trip financially practical
For your peace of mind
You may customize your Property Check report to have us inspect a particular area or capture certain images of the property. Just let us know what you need.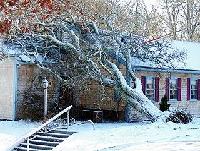 Get a full report & detailed images for any property on Cape Cod within 24 hours
Property Check
Property Check Service Click Here
click here for more information
Contact the poster:
More posts in Services

• Posted on 01/10/10 •
link to this post
•
tell-a-friend
•
Related Classified Posts:
---
<<
Books By The Sea, Book Signing Event
|
Ocean Edge Condo For Sale By Owner
>>
---
---
Read More About Cape Cod:
---