Ocean Edge Resort Brewster, MA
Property:

Reviews:

2907 Main Street Brewster, Massachusetts 02631
Map & Driving Directions
Originally built in 1890, the Ocean Edge Resort & Golf Club stands tall among luxurious Cape Cod hotels and resorts. Spanning 400 acres in the town of Brewster, in a picturesque setting, this beautifully restored historic landmark boasts an expansive championship golf course, a romantic beach boardwalk, and breathtaking sunset views. From classically furnished accommodations to spacious banquet facilities, it's the perfect destination for your next romantic getaway, family vacation, or other memorable celebration.
Ocean Edge Condominium Unit For Sale By Owner
Listed in the National Register of Historic Places, this resort hotel maintains its storied tradition as the region's premier location for recreation and relaxation. Whether you're traveling for business or leisure, you can take advantage of the private beach, indoor and outdoor pools, fitness center, and impressive conference facilities.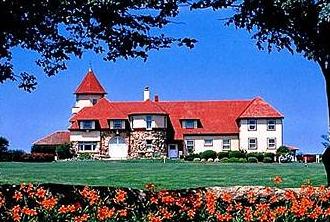 Features: 335 guest rooms, with views of Cape Cod Bay - Villas, with views of the Bay or golf course - 18-hole PGA championship golf course - 11 outdoor tennis courts - Private beach - Four distinct restaurants and grilles - Four outdoor pools - Two indoor pools - fitness center - Saunas and hot tubs - high-speed Internet access - cable television
Traveler reviews vary greatly but on a scale of 1 to 5, this 4 star resort maintains a solid 3 rating from the sources we checked.
What do you think about Ocean Edge Resort Brewster, MA? Leave a comment or review
Ocean Edge Resort Brewster, MA Map
(click marker for driving directions)
view all mapped lodging
Reviews/Comments: Ocean Edge Resort Brewster, MA
Have you stayed here?
leave a comment or a review
Reviews Provided by TripAdvisor
---
Leave a Comment or a Review: