O'Shea's Olde Inne At West Dennis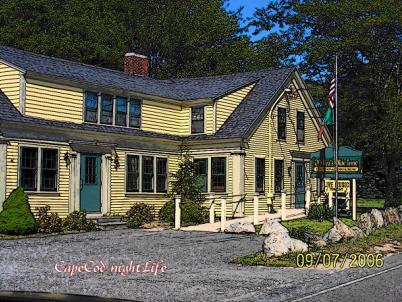 Under new ownership, O'Shea's Olde Inne is a great Irish pub located just a couple of miles past the Bass River Bridge. Featuring a menu that consists of Irish, English, American, seafood and steak house, you'll have no problem finding that perfect meal. At the bar, you'll find some of the best ales and stouts including Guinness and magnas Irish cider to name a few.
The inside atmosphere is full of old world charm. The all dark wood interior and fire place make either sitting at the bar or in their dining room a pleasureful experience and with the friendly staff you'll be glad you came.
Open seven days a week, O'Shea's Olde Inne features live music every night consisting of some of the best local Irish music. So, if you're looking for an exciting yet casual night out, be sure to stop by and enjoy the next best thing to Ireland.
• tell-a-friend • link to this post •
Map
- (click marker for driving directions)
view large maps:
aerial
,
birdseye
,
street
,
satellite
,
hybrid
,
topo & aerial
|
view all mapped places
Comments:
---
Related Posts:
are tagged with irish, restaurant, nightlife, pub, bar, food
---
<<
Too Many Seals, Not Enough Sharks
|
Cape Cod Beach Maps & Driving Directions
>>
---
---
Read More About Cape Cod
---